Sell Your Scrap Gold and Unwanted Jewelry for Cash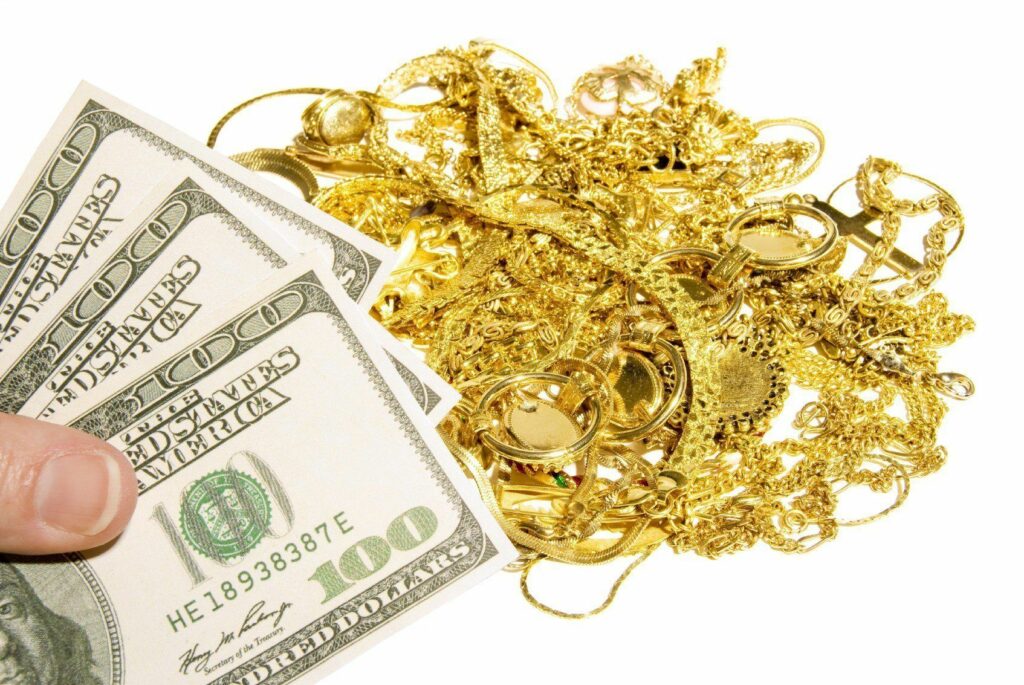 Do you have any unwanted items like gold jewelry, gold coins, or gold antiques? Do you have broken scrap gold that you wish to sell? Well with gold prices being the way that they are, now is the time to sell your scrap gold for cash!
Easily convert your used, damaged, or unwanted valuables (i.e. diamonds and precious/semi-precious stones) into cash quickly. At King's we buy jewelry, gold (10kt to 24kt) and other precious metals in any condition, and we will even provide a courtesy assessment at no charge & pay you cash on the spot.
We are confident that we can make your experience with us hassle-free. We'll give you the best price in the market. We encourage you to shop around and give us the chance to meet your needs.
Even after you shop around, we will try to beat any verified competitor's offer by up to 10%. Even if you decide to keep your jewelry, versus, selling it, we will gladly make you a collateral loan on your valuables.
With over 70 years in the industry , our team of expert appraisers carefully inspect and test your valuables using uctting-edge technology.
To determine your item's loan value, we assess the following:
Current market value of your precious metal;
Weight and purity;
Item characteristics; and
resell value.
What We Buy
King's Jewelry and Loan buys more than just gold. Bring in not only gold, but your diamonds, gold coins, and/or other precious metals to receive a free value appraisal. Your items might be worth more than you think. Below is just a sample of what we buy:
Coins and Bullion
All gold, platinum, silver
All American eagles
All (precious metal) commemorative coins
All collectible coins
Fine Jewelry
Precious metal bracelets, necklaces, earrings, and rings
Platinum and silver
New, used, worn, mismatched and broken jewelry
Luxury and designer brands
Diamonds
Wedding & engagement rings
Earrings, bracelets, necklaces
Loose diamonds
All cut, color, clarity, carat size
Watches
Designer watches including Rolex, Breitling, Tiffany & Co, Piaget, Patek Philippe and more
Unwanted/Broken Jewelry
Tangled Chains/Necklaces
Single Earrings
Dental Gold
Class Rings